The full size versions of the three photos on my homepage are rather large. You can always hit "Stop" to terminate the download.
The photos of my wife and myself were taken at the Keauhou Beach Hotel in December of 1991 (our first visit to Hawaii) by photographer Bob Boldman. (Bob has moved his office about a half mile south of the Keauhou Beach Hotel to the Keauhou Shopping Center.) I took the shot of the turtle with either a Kodak or Fuji one-use underwater camera. I believe I took this shot in July of 1993. The location is the Kahaluu State Park Beach just north of the Keahou Beach Hotel. It's known as the best snorkeling spot on the Big Island (for fish - Kealakekua Bay is better for coral), and one of the best spots in the entire state. Take a bag of frozen peas if you go snorkeling - you'll attract half the fish in the Pacific! [NOTE: I recently received an e-mail message that this practice is harmful to the fish. I am investigating that claim. If anyone knows for sure, let me know. Also let me know if there's a good substitute that attracts fish and doesn't mess up their systems!]
The Keauhou Beach Hotel reopened recently as an Aston resort. The prices have gone up considerably, but it's still a great place to stay, if you can afford it. You can probably find a condo that's cheaper; I'd recommend contacting Lehua Properties.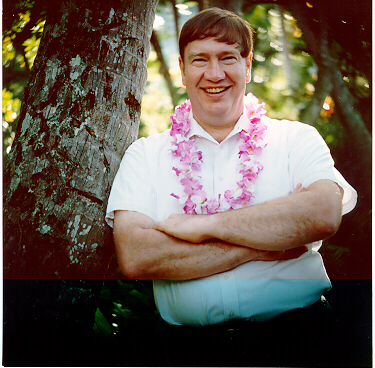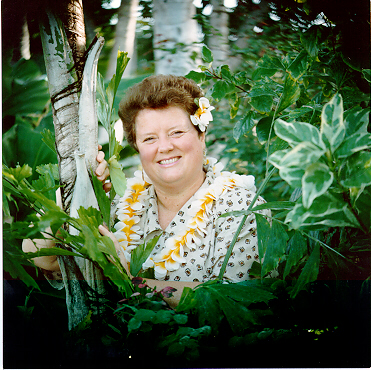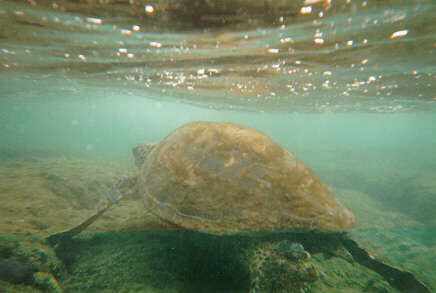 Return to Bob's Homepage


Homepage
Date last modified: 8/27/06